Whether you're supporting the Empire or Fighting with the Rebels, you'll have something new to drool over. Introducing the TIE Reaper and the Saw's Renegades Expansion Pack!
Engineered as a high-performance troop transport for in-atmosphere missions, the TIE reaper made its debut in Rogue One. Equipped with advanced ailerons for precise atmospheric maneuvering, thick armor plating, powerful laser cannons, and the capacity to carry elite infantry, this menacing vessel struck fear into Rebel forces across the galaxy.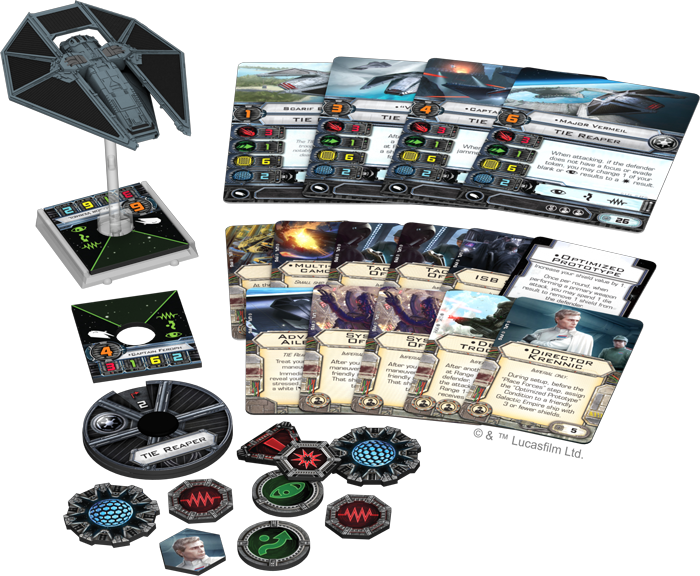 Or take the skies with Saw Gerrera and his renegades with the Saw's renegades expansion pack! Rather than introducing completely new ships to the game, this expansion follows in the vein of the Rebel aces expansion pack and the Heroes of the Resistance Expansion Pack by introducing new versions of existing ships already in service of the Rebel Alliance. In this case you'll find two new ship miniatures-a U-Wing and a T-65 X-Wing. Though the ships may be functionally the same as ones included in previous expansions, the Saw's renegades expansion pack offers an assortment of ship cards featuring pilots from Saw's motley band of warriors-or even Saw Gerrera himself, flying his powerful U-Wing into your battles. Along with new ship cards for both the T-65 X-Wing and the U-Wing, you'll find an arsenal of fifteen new upgrade cards, equipping your squadrons with any number of unusual tactics or system upgrades.
Preorder's now open. Order now from our Online Store, GeekHome.co.za!