Issue 10 of the new Marvel Star Wars Comic Book Series has just released!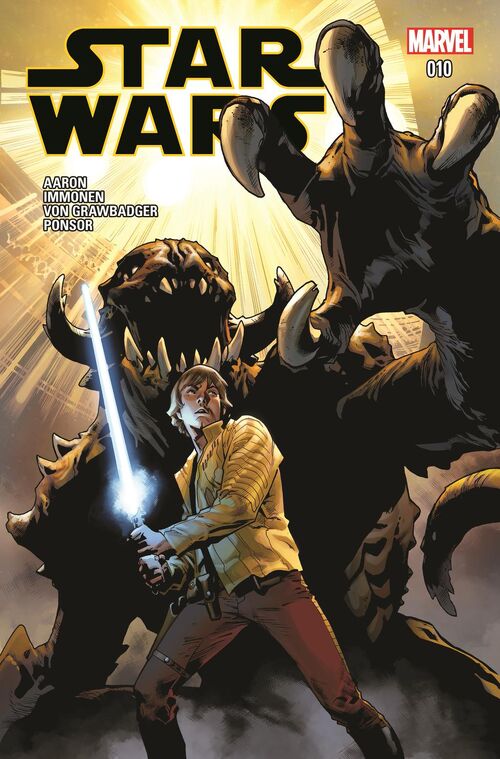 Star Wars 10: Showdown on the Smuggler's Moon, Part III is the tenth issue of the Marvel comic book series Star Wars and the third of five issues in the series' second story arc. The issue, written by Jason Aaron with art by Stuart Immonen, will be released on October 7, 2015.
Contact us to order or open a subscription!